Supply chain
We provide the food the world needs in a responsible way. COFCO International is focused on being the leader in the global grains, oilseeds and sugar supply chains.
Headquartered in Geneva, Switzerland, we are ambitious, with the right structures and culture to meet the world's increasing and changing needs.
Our global portfolio includes assets across the Americas, Europe and Asia-Pacific. We trade with over 50 nations, while providing farmers unique direct access to the growing Chinese market.
In the United Kingdom, COFCO is active at every stage of the combinable crop supply chain, purchasing all types and grades of cereals, oilseeds and pulses from farmers nationwide. We market and distribute these to our customers in the food, feed and bioenergy sectors at home and abroad.
This activity is complemented by our crop inputs business which focusses on sowing seed and crop nutrition, supplying farmers with the full range of certified seeds and all grades of solid and liquid fertilisers.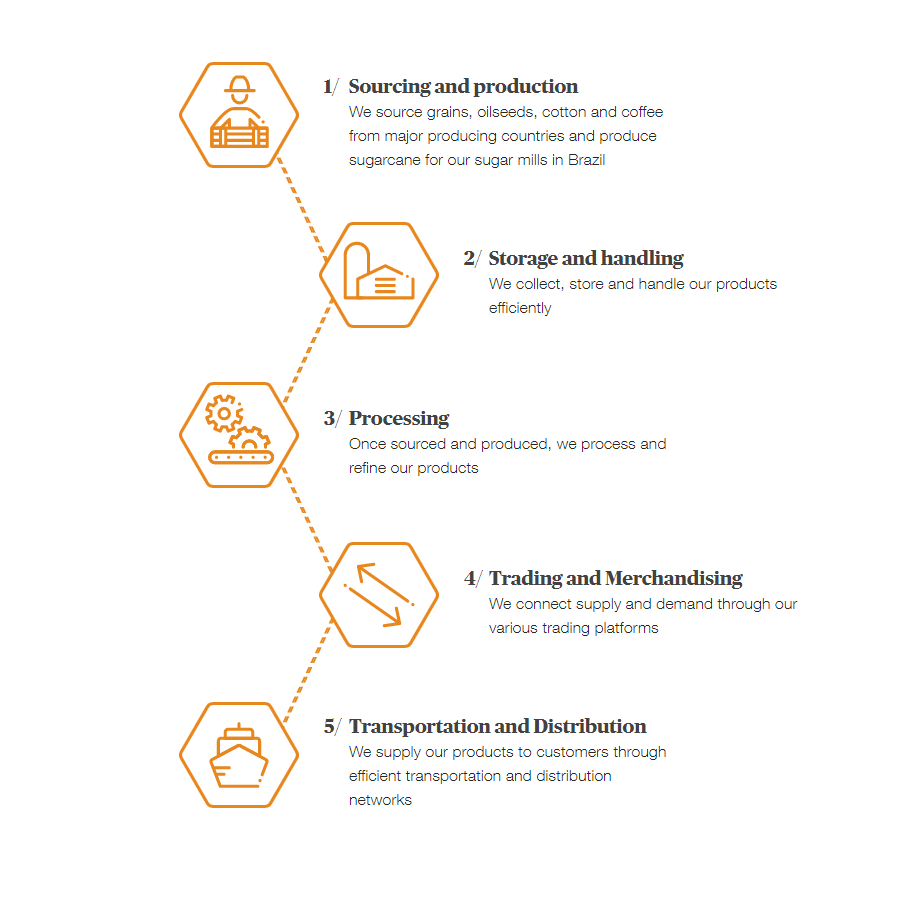 COFCO International supplies agriculture products around the world through our globally integrated supply chain, originating from surplus producing regions to supply regions with high demand.