Manufacturers
As we predicted in Fertiliser Focus 18th January, last week was another bumpy ride. The week started with neither CF nor Yara offering any terms. Tuesday saw both publishing prices showing an £ 18 per tonne increase over the previous January offer for Ammonium Nitrate. Yara NPK grades which had increased by £5-10 depending on the grade, were then increased by a further £ 10 per tonne. Current prices are set to be withdrawn at 4pm today, it is highly likely that CF Nitram and Yara Prilled N, which was still in principle available for January being withdrawn, but it would be no surprise if February closed too. From The first new season offers at the end of May 2020, the price of A.N has increased by £75 per tonne, we must go back to the 2010/11 season to experience a greater increase from the start of the new season, this season has still some way to go and further increases are likely.
Urea
Urea markets show no sign of slowing their bullish start to 2021. Last week we stated that Egyptian Granular Urea was priced at $320 FOB which translated to just under £ 300/T bags delivered to UK farms. Last week Egyptian producers were reported to have sold at $340 FOB for March, which pushes the potential UK price to closer to £ 320/T. UK stocks are rumoured to be tight; how many shippers will step in at these higher levels before demand stops?
750 Kg Bags?
Yara UK are looking for feedback from the farming, haulage, and merchant community regarding the potential switching of some fertiliser products into 750 Kg bags. Yara suggest that this would offer environmental benefits with less packaging needed. Those of us of a certain vintage will remember the ICI DUMPY bags, introduced in 1984 at a time when the industry was looking to move to top-lift bags of the design we are familiar with today, previously most of the fertiliser market was supplied in 50Kg bags on pallets. The original 'DUMPY' was a squat cylindrical bag sitting in a wooden cradle, which also acted as a means of lifting with a conventional fork-lift. This had great advantages for the manufacturers in warehouse storage as they could be stacked high in safety, but on farm this was not quite as advantageous. Eventually ICI reverted to the industry standard top-lift 500Kg bag and the DUMPY was consigned to history in 1986. You can have your say by going to @Yara_UK on twitter and completing the simple survey of four questions, there is also a section for other feedback.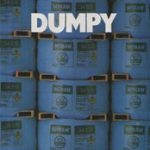 Economic Data as at close on Friday 22nd January v ( 15th January 2021 ) £ = $ 1.3684 ($1.3594)  £ = € 1.1242(€ 1.1240)   Crude Oil = $ 55.07 ($ 55.26)  Natural Gas =$ 2.45 ($2.77) Please treat pricing on graphs as a guide, please use quote request form for an up-to-date price.