Urea
International urea markets were dealt a curved ball last week as India only bought 630,000 tonnes of urea in the recent MMTC (Metals and Minerals Trading Company of India) tender. Expectations were that nearly 1M tonnes would be no problem to purchase, and it would have no impact on the market. What the market did not bank on was China not playing ball and not offering tonnes for the tender. It is understood that India still needs this volume and will return to the market at some point between now and mid-June. So, the lower volume bought was due to lack of available tonnes not the lack of need on India's part. The importance of this from a UK perspective is the news that Egyptian producers will supply circa 200,000 tonnes of this tender. Egypt being one the predominant sources of Granular Urea for the UK, the significance being we could see a reluctance from them to compete at lower levels in the market. So, we may have reached a level for the time being which may be difficult to beat in the near future, especially when taken in consideration with Ammonia shut-downs in Trinidad, lack of interest to sell from Chinese producers at current levels and extremely important the weakness of Sterling which at $1.21 does not improve the price. With all of this going on, prices are managed daily. For up to date deals, delivery and payment terms on Granular Urea and Urea Sulphur grades, please speak to your Farm Trader.   
Yara Competition
Yara are offering the chance for growers to win 15 tonnes of Yara Bela Axan (27N 9SO3) granular compound N:S fertiliser. All you need to do is record a short video, mention the name of the Yara fertiliser you are using and why you like it. The competition closes on 12th June 2020. Yara will also donate £ 5 for each of the first 100 entries, the money raised will go to NHS charities supporting the Covid-19 crisis response. The winner will be the clip that receives the most likes, so interesting scenery and a bit of humour could help. To enter click below: https://www.yara.co.uk/crop-nutrition/news-and-events/competitions/i-like-yara-fertiliser-because/
Good Luck.                              
ABP thank the NHS
Our partners ABP have been at it again with our fertiliser bags, this time thanking the NHS for doing a fantastic job in these difficult times.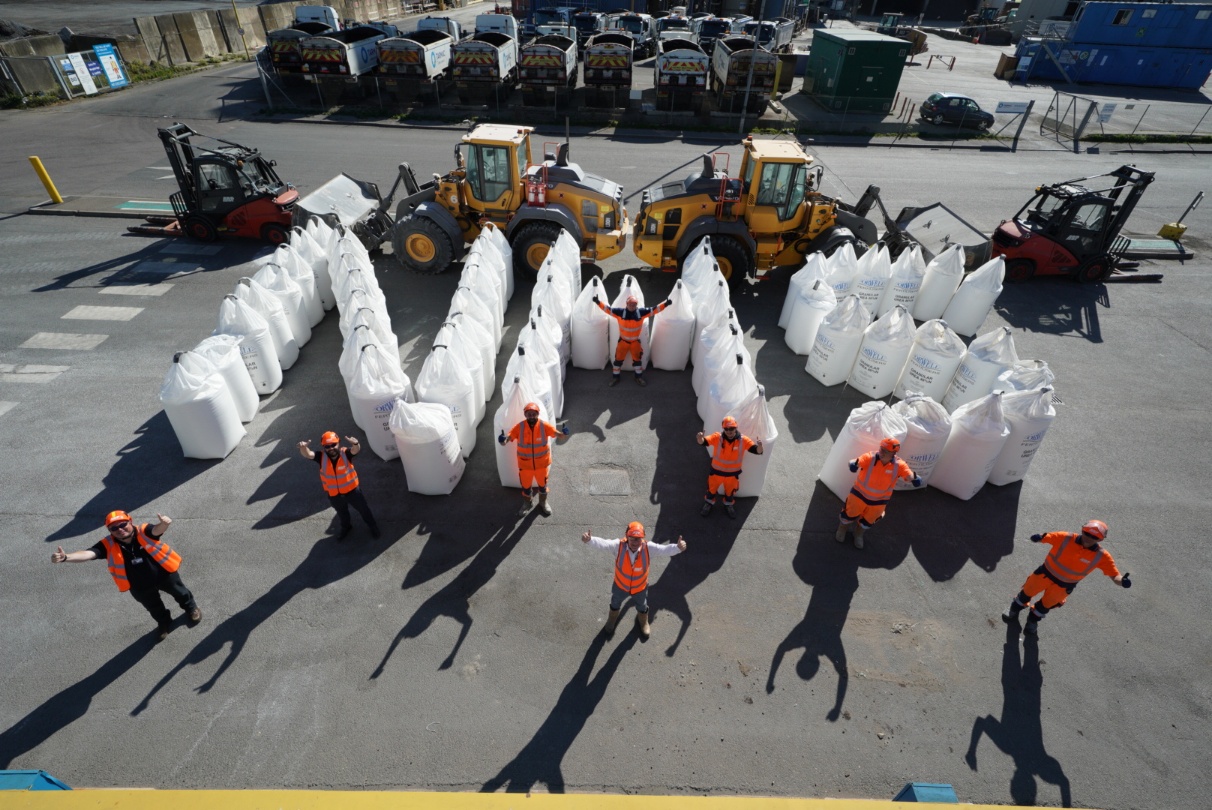 ---
Economic Data as at close on Friday 15th May v (7th May 2020) £ = $1.2127 ($ 1.2407) £ = € 1.1203 (€ 1.1446)   Crude Oil = $ 31.37 ($ 30.97) Natural Gas = $1.68 ($1.82) Please treat pricing on graphs as a guide, please use quote request form for an up to date price.